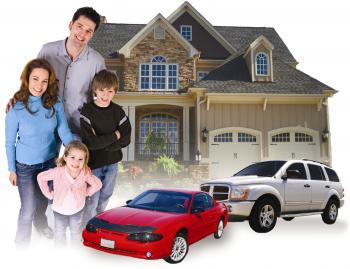 We understand time is money so when it comes to insurance; nobody gives you more options for your money than Joe McGuire insurance Agency.
Auto insurance - The right auto insurance makes all the difference.
Home insurance - Your home is a big investment. Protect your financial future, and make sure the things that matter to you are covered.
Life insurance - Learn about types of life insurance, and let our agents help you find an affordable solution that's right for you.
Motorcycle - There is something about exploring the road on a motorcycle. It is a sense of freedom. You enjoy the road; we will provide you with the best coverage for your bike.
Renters insurance - Your landlord insures his property, not yours. Renters insurance helps protect you and your stuff.
Supplemental Health insurance - Your health insurance may not cover out-of-pocket expenses associated with health conditions. We can help.
Boat insurance - Life is unpredictable. Protect your boat, gear, friends and family from while you are enjoying your boat.
Condominium insurance - Is it up to you cover damage to drywall, flooring, cabinets, and more, we have a policy for that.
Business insurance - Business and commercial vehicle insurance plans that protect everything you've worked so hard to build.
Motorhome insurance - Protect your motorhome, yourself and your traveling companions with insurance
Landlord Property insurance - Do you have the right coverage in case your building is damaged or a tenant is hurt on your property?
Identity Restoration Coverage - Identity thieves are working hard to find their next victim. Stop it before it happens.
Flood insurance - Roughly 25 percent of all flood insurance claims come from areas not considered high risk. We don't want you treading water give us a call.
Personal Umbrella Policy - A personal umbrella policy provides liability coverage over and above your standard auto or homeowners insurance, protecting against large liability claims or judgments
Off Road Vehicles - Don't rely on your home or auto insurance to cover your off-road vehicle.
Commercial Vehicle - Joe McGuire insurance Agency offers a variety of business and commercial vehicle insurance plans that help protect everything you've worked so hard to build.
Property & Casualty - We offer both commercial and residential lines to cover the hard to insure personal property and business liabilities.
Wedding insurance - We know that your special day is all you have been dreaming about — and all that you can't stop worrying about. Put your mind at ease as we offer insurance against the unanticipated.