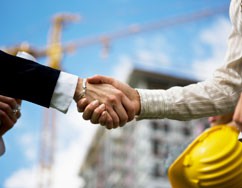 There's no better promise of quality service you can make to your clients than a surety bonding agreement.
Surety bonding is most common in the construction industry, and it covers both private and public projects. As the third party in a surety bond agreement, we guarantee your contractual obligations to your client will be met and protect customers against losses.
Call us at 620.662.6674 or Email Us for a Quote!